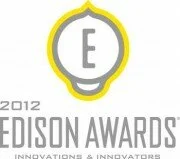 Marketing Research tools took an award-winning leap forward as Mind Genomics/IdeaMap.Net was recognized by The Edison Awards for its revolutionary information-gathering and analyzation process. Created by Howard Moskowitz, President of Moskowitz Jacobs (MJI) and the late Dr. Alex Gofman of Pace University in collaboration with Jacqueline Beckley, President of The Understanding & Insight Group (U&I), the new process has forged an innovative way to comprehend different population mind-sets by using the science of experimental design and huge databases. As a result, strategies for effectively resonating with any particular population or group can be made.
The process works with any group imaginable and in any situation:
For example, knowing consumer groups' deeply-held mind-sets can direct new product development to appeal to underlying decision-making motivators. Significantly greater market acceptance and sales have shown that this process consistently works in actual usage and as promised by the creators.

The Democratic Republic of Niger announced on the same day that the Edison Award was given to Mind Genomics, that it was opening up NICE (Niger Institute for Competitive Excellence), using Mind Genomics as the basis of new education programs to make Niger's people, its human capital, more competitive in the world.
Presented on April 26, 2012 at The Capitale in New York, the 2012 Edison Awards winners received a bronze trophy for their achievements. The Applied Technology: Research Tools classification, in which Mind Genomics/IdeaMap.Net received an award, is one of the twelve categories of innovation honored.
The Edison Awards are named after Thomas Alva Edison (1847-1931) whose extraordinary new product development methods garnered him 1,093 U.S. patents and made him a household name across the world. The Edison Best New Product Awards are internationally known for recognizing and honoring innovation and excellence in the development, marketing and launch of new products and services.
The Understanding & Insight Group is a business development and products research technology firm that has significantly increased brand and product value in more than 300 successful product launches since 2000. Using purpose-built technologies and its patented process for quantifying consumer emotions, they uncover deeply-held consumer motivators and show companies how to deftly integrate them into their business strategies by creating products sought after by consumers. A proven system, It Works Everytime!®
Related Reading

Product Innovation Toolbox: A Field Guide to Consumer Understanding and Research
Jacqueline H. Beckley, MBA, Dulce Paredes, Kannapon Lopetcharat
Read Online
Story source: the above PR announcement is reprinted from materials provided by http://theuandigroup.com/news.html.