Networking is vital to landing job. In two thirds of the cases, an employer offers the job to someone they already know, i.e. a contact. Expanding on the topic of networking, Wiley Job Network recently hosted a webinar on "Effective Networking Strategies", presented by Alaina Levine.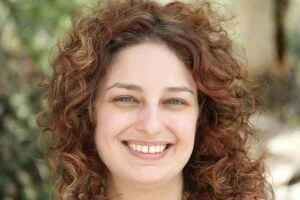 Alaina Levine is the president of Quantum Success Solutions, a public speaking and leadership training enterprise that provides consultation and workshops to corporate clients. In addition to this, Alaina Levine has written over 100 articles in local, regional and national newspapers on the topic of careers and career development.
In her latest Wiley webinar, Alaina shares with the audience her insights on effective networking. While some scientist may think of "networking" as a dirty word and beneath their lofty aspirations, Alaina points out an excellent motivation behind networking – not only is networking important for getting the job, but it is also important for advancing science and engineering, as new and novel ideas are most likely to be generated as you discuss your work with others.
In the webinar, Alaina highlights, with vivid real-life examples, several key notions of networking, some of these include:
Successful people network all the time out of curiosity for other people and the world around them
Networking leads to opportunities that are otherwise not available
Networking is about creating win-win opportunities for both parties
Reputation is your most important asset – create a positive image your own unique brand
Maintaining your network is as important as creating new ones
Networking notions alone are not enough, where should you go about looking for contacts? While most of the attendees in the webinar stated conferences as their main choice, Alaina also broadens the scope of locations where one should be looking for contacts and how one can effective network at each occasion.
To find out more, listen to a recorded version of the webinar: Networking for the Science Sector.
Related Reading

Science Communication: A Practical Guide for Scientists
Laura Bowater, Kay Yeoman, Stephen Asworth
ISBN: 978-1-1199-9312-4
Paperback| 384 pages | January 2013

This article was published in the September 2012 issue of BiotecVisions – a free monthly e-magazine on the latest in biotechnology.